Committed to a real dog-friendly approach by adhering to @emmenetonchien and @tourismeavecmonchien, we will welcome with great pleasure your pet, carried or kept on a leash, in the cave.
Water bowls are available for your loulous!
Our guides will always have a little caress or sometimes a treat to welcome them.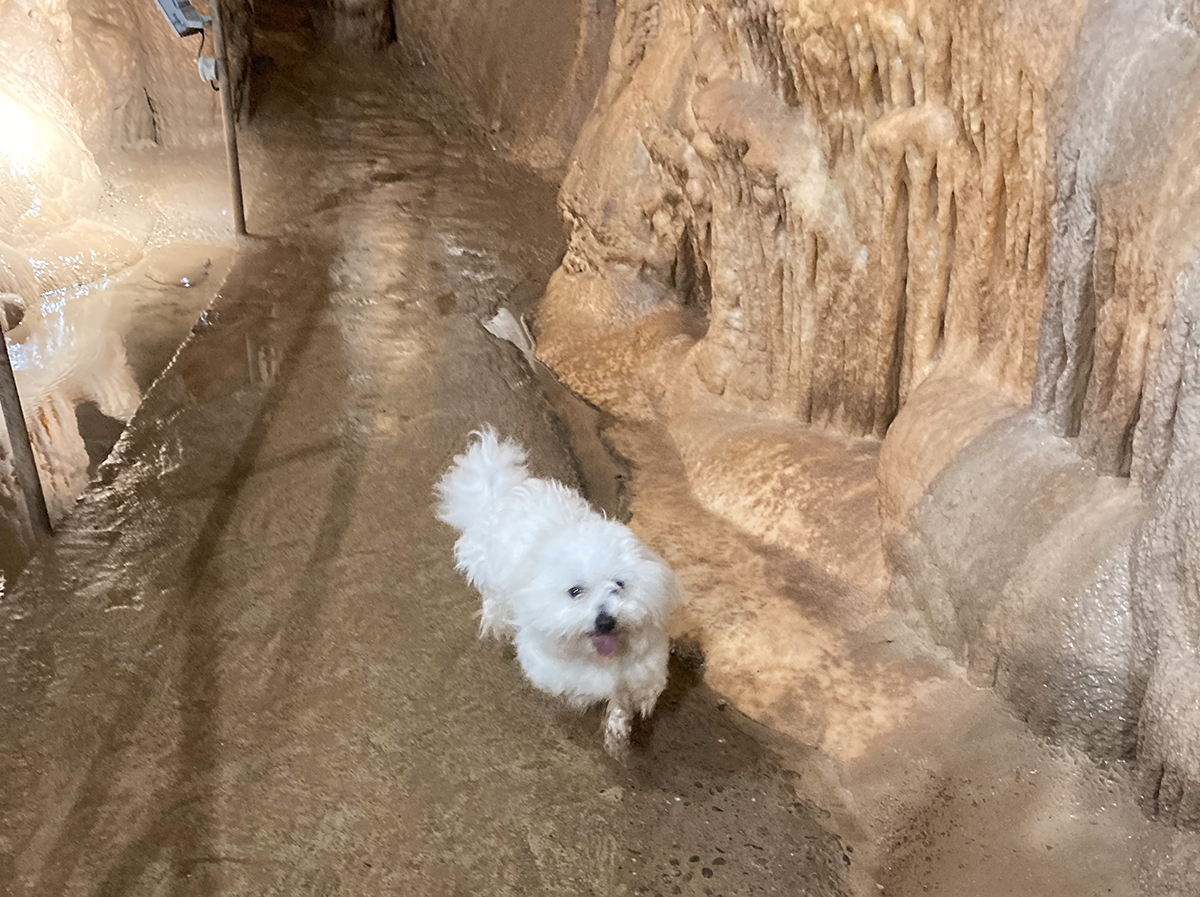 There are nevertheless some rules to respect for the well-being of all:
Plan to make them do the needs before the guided tour in the places specially reserved for them.

Small bags are available at the reception, do not hesitate to ask for some.

Please indicate their presence at the ticket office.

A loulou without a ticket will not be able to access the visit.

If this is a first for him, you are not sure of his behavior, ask to do a test before taking your tickets.

During the visit, your loulou must not disturb the course of the visit (barking, crying …), if this should happen, you will be asked to leave the visit.
DO NOT HESITATE TO VISIT THE CAVES OF ALMOST COOL WITH YOUR DOG!